Maharashtra State Social Venture Fund (MS Fund)
Maharashtra State Social Venture Fund ("MS Fund"), an Alternative Investment Fund ("AIF"), was established on September 15, 2015 as a close ended unit scheme of Maharashtra Laghu Vikas Trust ("Trust"). SIDBI Venture Capital Limited ("SVCL/Investment Manager") is the Investment Manager and SIDBI Trustee Company Limited ("STCL/Trustee") is the sole Trustee of MS Fund.
The Fund announced its Initial Closing on January 04, 2016. The tenure of the Fund is 7 years. The Fund is registered with Securities & Exchange Board of India (SEBI) under the SEBI (AIF) Regulations, 2012 as a Category-I AIF under the sub category of Social Venture Fund.

Investment Criteria
The primary investment focus of MS Fund is to identify and invest in profitable and scalable business ventures including innovative business model or new products & technologies which would have potential to provide social benefits (economic and/or societal and/or environmental) to the people of Maharashtra.
The investee companies of the Fund are expected to:
be socially relevant
economically viable and sustainable and
to provide access to market to the common people as consumers, producers, employees or as entrepreneurs
Social ventures generally offer a triple bottom line in ways that they create enterprises with novel business model, create positive impact on the lives and living conditions of the general population of the society and have positive environmental impact.
The Fund's investment objective is to generate superior returns by investing start-up, early & growth stage capital primarily in MSMEs based in India which would add economic or social or environmental value to the state of Maharashtra.
The Fund would invest in eligible companies by way of equity (un-listed securities) or convertible instruments. The target period for the Fund Investment will be generally 4 to 5 years. The Fund would strive to achieve attractive risk-adjusted returns through long term capital.
Target Sectors
The Fund would be a sector agnostic fund. The target sectors for fund's investment may include, but not limiting to, following sectors:
Health-Care
Education
Renewable & Non-Conventional Energy
Agri ancillary
Food processing
Energy efficiency-transmission-distribution
Clean-Technology
Light Engineering
Information Technology
Medical Devices
Bio-Medical
Water and related technologies
Consumption lead sectors
Mail us: msfund@sidbiventure.co.in
---
Exits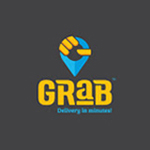 Investments (Sample Companies)